Thukhama showcases contemporary paintings from Myanmar, presenting multiple artistic perspectives on a society in transition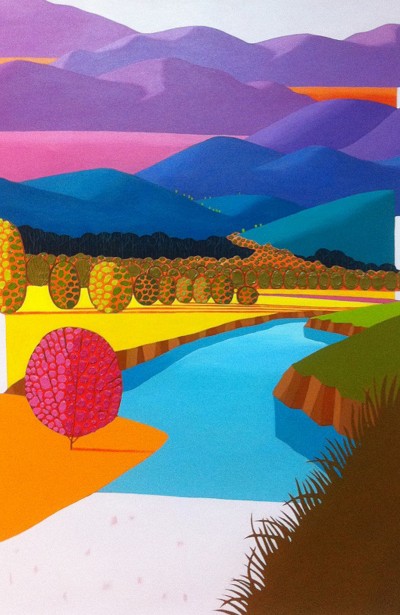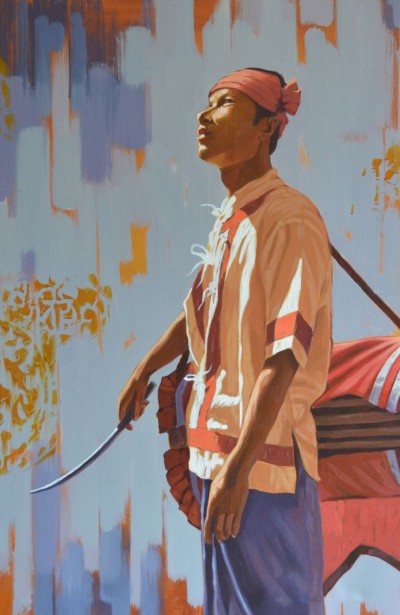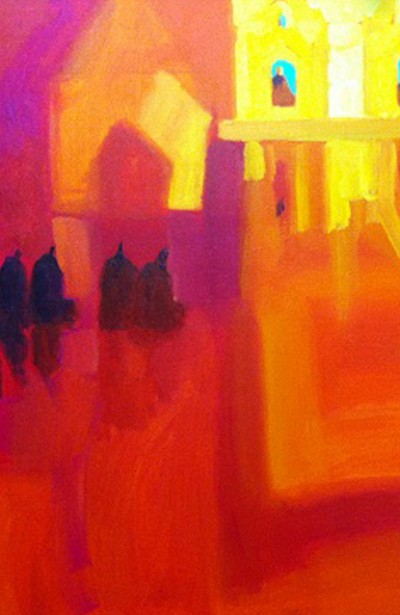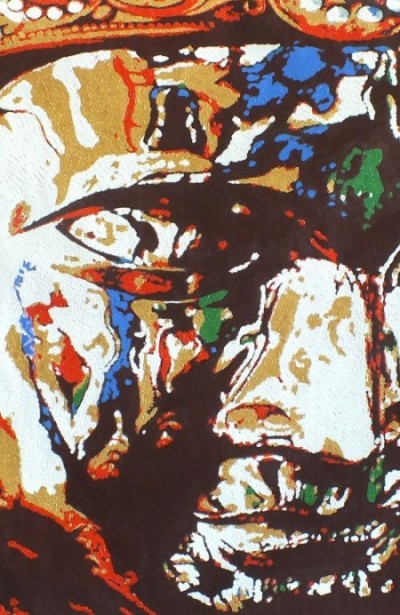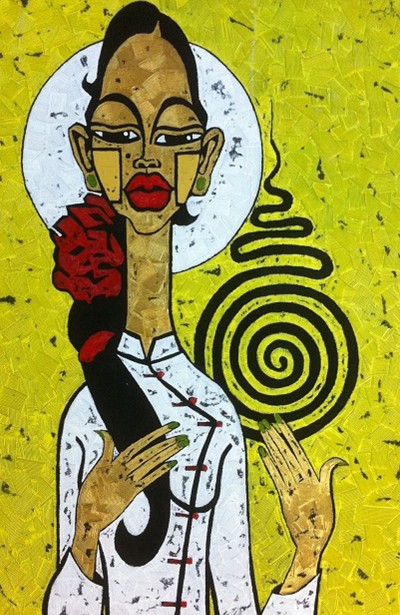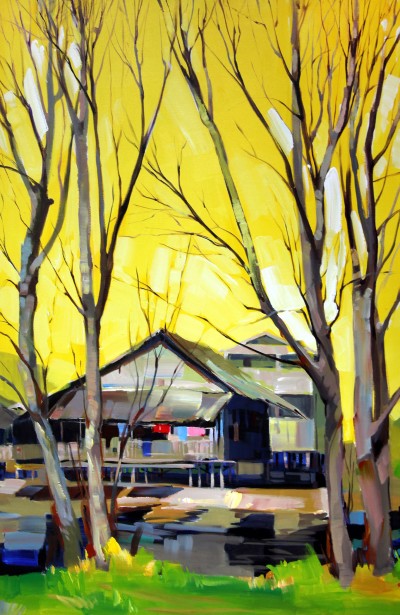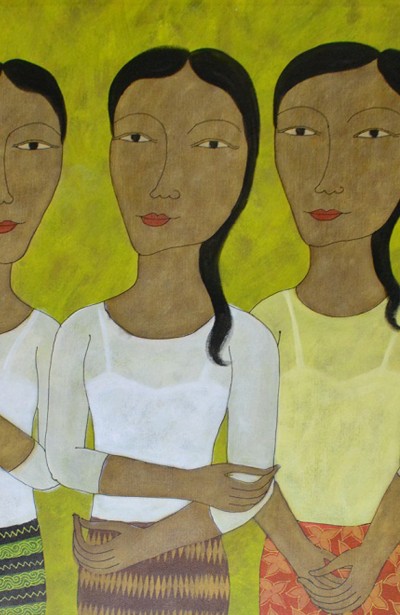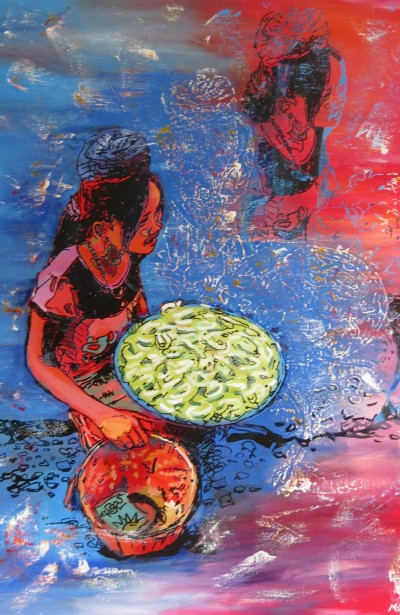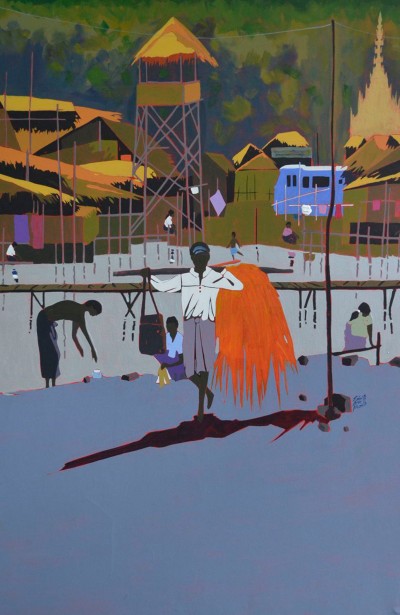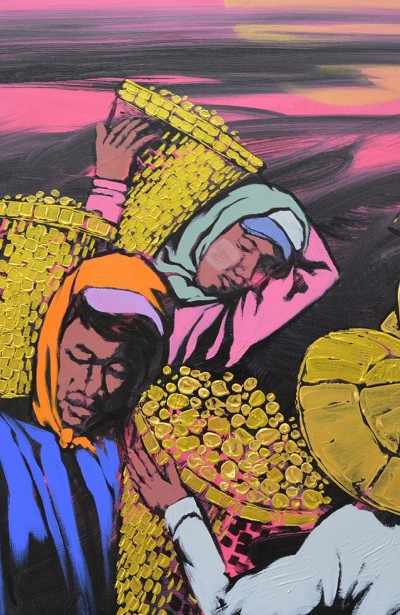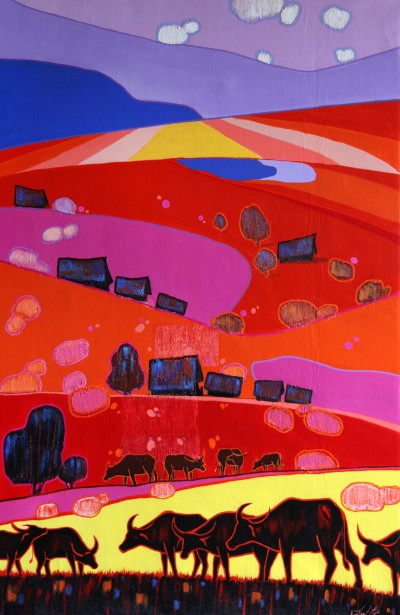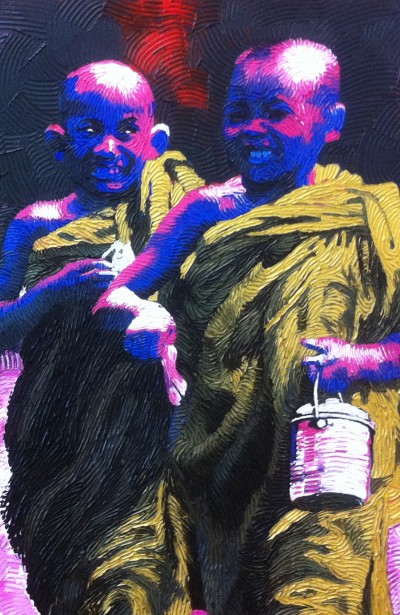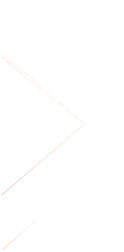 Thukhuma
Thukhuma explores art, culture, education and politics in Myanmar, with a focus on the transition in the 2010s. Online, it presents the work of well over 100 contemporary painters. Offline, it makes available its entire collection for display in public spaces. Thukhuma seeks to loan or donate paintings to museums, galleries, universities, schools and other institutions with an educational mission.
Collection
The Thukhuma Collection is personal and partial. It does not display the full range of paintings produced by Myanmar artists in the 2010s. The guiding principle is to present the dreams, aspirations and lived experience of local artists during a time of relative freedom.
Meaning
Thukhuma means art or culture in Pali, the liturgical language of Myanmar's dominant Theravada Buddhist tradition. It also connotes uniqueness. Though rarely used today, the term can still be found. Nay Pyi Taw has a Thukhuma Street. In the 2010s, Yangon had a Thukhuma Khayeethe (Art Travellers) theatre group, and Myanma Anu Thukhuma papers profiled traditional puppetry.
Pronunciation
Thukhuma's three syllables are all first tone in Burmese, making them short, light and even. The stress is level throughout. Two other points to note: "th" is close to a "t" sound in English, but retains a trace of "th"; "kh" denotes an aspirated "k", though this is also quite subtle.
Logo
The Thukhuma logo was designed by Co Thiee, a prominent artist in the Thukhuma Collection. For him, all art comes from the heart.
Book
Painting Myanmar's Transition, co-edited with Aung Kaung Myat in 2021, presents paintings by, and interviews with, 80 artists from the Thukhuma Collection. It's available from Hong Kong University Press (HK$450) and The University of Chicago Press (US$59).
Me
My name is Ian Holliday. I'm a political scientist with a teaching and research interest in Myanmar. My major books are: Burma Redux: Global Justice and the Quest for Political Reform in Myanmar (2011); Liberalism and Democracy in Myanmar (2018), co-authored with Roman David; Routledge Handbook of Contemporary Myanmar (2018), co-edited with Adam Simpson and Nicholas Farrelly; and Painting Myanmar's Transition (2021), co-edited with Aung Kaung Myat. Since 2015, I've been Vice-President and Pro-Vice-Chancellor (Teaching and Learning) at the University of Hong Kong.